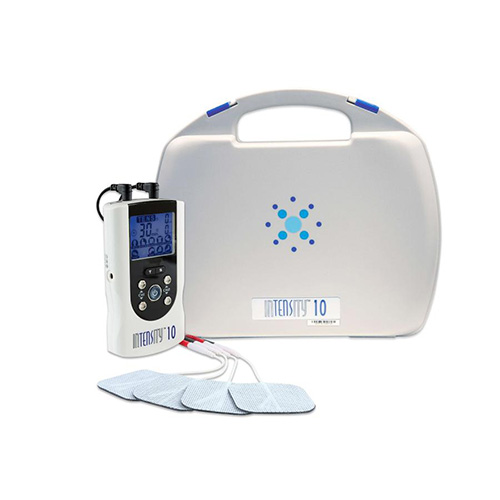 The InTENSityTM 10 Digital TENS device allows patients to select from ten pre-set body icons for targeted therapy, making it the easiest and most effective TENS device available on the market today.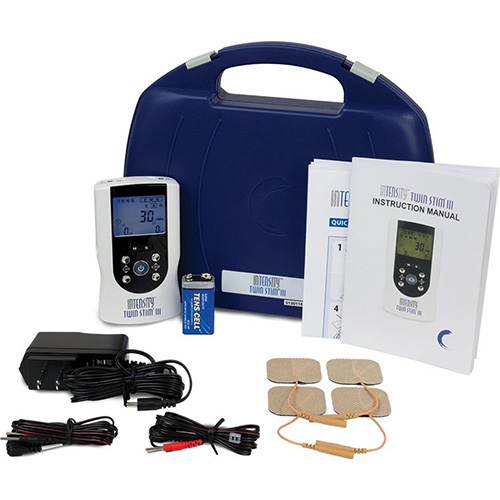 The InTENSity™ Twin Stim® III is a portable electrotherapy device featuring two therapeutic modes: TENS and EMS therapy, which are used for pain relief and electrical stimulation. Simple-to-operate, portable electrotherapy device for pain management.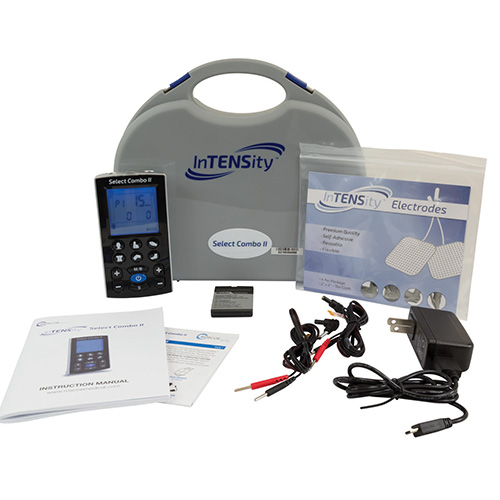 The InTENSity™ Select Combo II is the first full-line of portable, combination electrotherapy devices to have preset programs by body part, and customizable programs in one device. These devices have the most innovative, up-to-date programs and waveforms available to provide easy to use, noninvasive pain relief. Equipped with a rechargeable lithium ion battery makes this the perfect for at home, or on-the-go, therapy.